First Base
Making the transition from home to office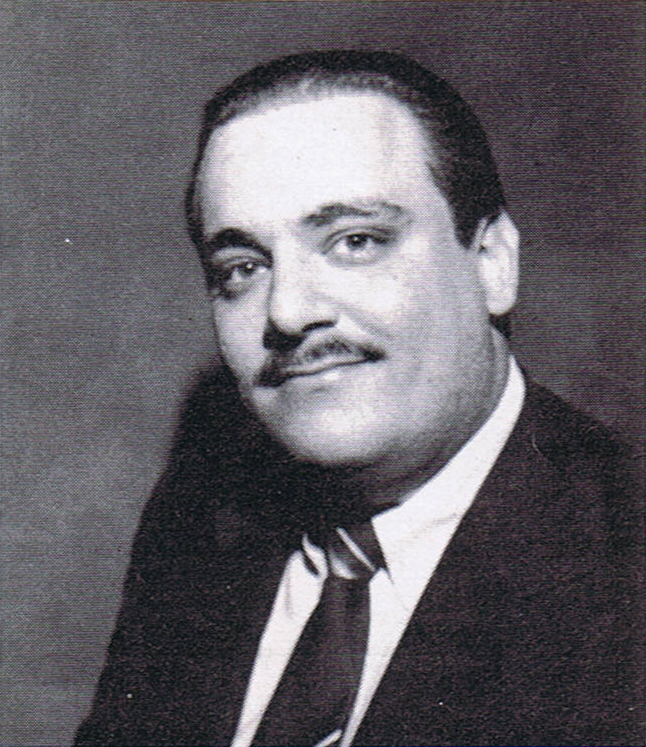 Not too many years ago, I was sitting in my apartment watching television around midnight, killing time while waiting to go to the airport for a 2 a.m. Las Vegas charter flight. My apartment doubled as both home and office. All of a sudden the lights started flickering and I began to hear strange noises. Then it happened: the screams of "Fire! Fire!" My apartment building was burning down.
Without thinking, I panicked and forgot about my cat and my wallet. I quickly grabbed the future orders and accounts receivables and ran outside. By the time I hit the street there were about 100 people staring at the building, the top two floors were completely engulfed in flames. I sat on the curb quietly and watched my life being destroyed.
After what seemed an eternity, sirens blared in the background. Before I knew it, the place was surrounded and the fire was out. Seventy percent of the building had suffered damage . . . and my two-year-old fledgling limousine service was out of business.
I hung around for a few more hours while my building was cordoned off, and then I went to spend the night with friends. The next morning I went back to see the damage. There were trucks everywhere: gas and electric company trucks, fire and police investigators, board-up companies, and telephone crews. Although my apartment had suffered only smoke and water damage, my phone and power lines were burnt and destroyed. The Illinois Bell foreman told me that I would not have actual phone service for 48 hours, but my answering service would be back on line in a few hours.
So that's the way it goes. When I finally think my living room is a state-of-the-art limousine office, my company is reduced to it's prehistoric days: a briefcase, order book, and my trusty beeper.
About five days later I was allowed to move back in and resume my life and business. It didn't take long to get back in the swing of things.
Later in the week my landlord made a proposal to me. He said that since the majority of the tenants were not returning, I could have my pick of available apartments. And since they were so badly damaged, I could also have them decorated to suit my tastes. This was great news to me.
Of course, I wanted an office, but it always seemed more like a dream than reality. My ego — if nothing else — demanded an office. I was a small service and, although I was able to operate from my home, it didn't give me the slack to grow. It seemed as if I were stagnating.
How many times do people, whether they be salesmen, customers, or whoever, want to pay a visit when they find out you are operating out of your home? They think — or at least think they think — that you are not a creditable business.
---
So I had set goals to assist in eventually hanging my shingle.
My first goal was to get an office when my cars were paid off. Well, that plan fell through because I kept trading them in for newer vehicles and maintaining my debt. Then there was the second theory: "I'll get a nice office and have a place to make phone calls all day. I'll be able to drum up so much business that the office will pay for itself." That plan failed when the first, last, and security deposits for the new office got sucked into the payments on my variable displacement loan.
So be it. I was a little guy on the block and for the most part content. However, later that month the bomb-shell was dropped. My landlord mentioned that the plumber on the first floor storefront was moving and he was looking for a new retail tenant.
This was my chance. I was in no better shape than before, but I couldn't afford not to make this move. I would have my home and office separate like they belonged. (And, if I made all the lights, I could make it to work in 12 seconds.) I could finally be legitimate and would no longer suffer the restrictions that bind small limousine services. I immediately started high-power negotiations with my landlord. You would've thought a million-dollar piece of real estate was at stake, but I had to make it work. I was committed to the idea that a real live office with real live employees was a necessity to make my business grow. I wanted to be treated like one of the big guys by customers and competitors, not to mention everyone else. After long discussions the deal was made. I moved into the smallest apartment in the building for myself and took immediate possession of the plumber's old office. My landlord reserved the right to take up to six months to finish the reconstruction of both areas. In return I received three months of free rent to help me get back on my feet. I was in like flint. I was excited and had renewed energy. I looked at life from a better perspective. My first move was to hang the big shingle. I went to a sign shop and ordered a huge sign that said "Illinois Limousine Service." When they told me it would take a week, I reluctantly agreed. I went home and made a primitive, temporary sign that read, "Coming soon: Illinois Limo Service. Moving to larger quarters to serve you better." I finally had my own place and it worked. I was a player, a contender. No more doing payroll in my underwear, no more booking orders on the cordless telephone from the bathroom. No more drinking warm champagne in the middle of the night because I was too lazy to go out. As I look back, I realize that making the move to my first office was definitely worth all the time and trouble. Despite the initial hardship, it was worth the risk. I have a revitalized personal life because of my office. The transition from home to office is one of the most important steps an operator can make. The move is invaluable to the success of a growing operation. Once you make it to first base, it's easy to steal home. ■
---
Originally published in the July/August 1989 issue of Limousine & Chauffeur.